Four immediate ways to adapt to WFH
For most of this year we have been called upon to adapt to new circumstances which are rapidly changing. In these drastic changes, we try to keep some things solid and constant. This issue at hand isn't always easy and is accompanied by objective difficulties. Specifically, working from home has us managing many tasks at once. If you're in a position where you need prompt ways to update the Work from home era, the next four steps will be extremely useful.
Limiting your workspace
How productive can you be if you work in bed while still wearing your pajamas? You might be able to do some things for a few hours but it's not considered a long term solution. From the moment you are called upon to work from home and at the same time maintain equal productivity and efficiency, you have to make some changes. Even if it isn't possible to have an entire office for yourself, make sure you find a space that represents you and somewhat reminds you of a workplace. Basic things like a table and a chair that aren't used for anything else during the day, can be a good start. It's not necessary to find the perfect space and the most ergonomic furniture. When taking the first steps in creating this space, the basics can help you find balance.
Determine your timetable as employee
Although the word routine has a negative connotation, it's still a constant that will be useful nowadays. Clearly there is a sense of relief knowing that you don't need to be pressured by time to get to the office or be limited to one office space. However, keeping a routine is just as important even when you work from home. The habit of having coffee, breakfast and getting ready are equally as important even now. Dedicate time and space to cultivate these habits. Adjust your pre existing ones and see which ones you can incorporate into this new reality.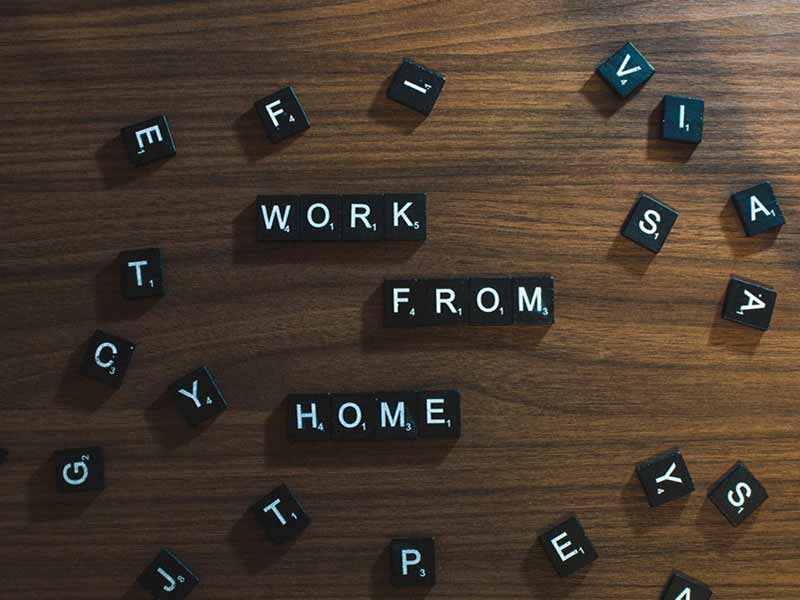 Maintain a routine but be open to change
If we had to make a list of the times we've said "yes" and "no", which column would be the fullest? If we see that the "yes" column has the most ticks, let's reconsider whether we liked and enjoyed every activity the same. Ideally, in the "yes" list we want to do what suits us and gives us the impetus to be productive. Objectively, this is not always easy. Therefore, by saying "no" more often, we can appreciate the things we say "yes" to and end up satisfying us the most.
Pay attention to your needs
On the outside, it might be relaxing and more comfortable to work from home. This doesn't mean that everything is easy and you stop having needs. While trying to maintain a sense of normality working from home, it would be good to recognize and honor your needs. Taking short breaks, maintaining a proper diet and time limits are still essential. Each of us acquired new needs depending on what happens at any given situation. In order to be able to adapt to these needs, you must recognize them first. Start observing your day and the activities that arise.
Then, clarify what you need to do to cope with this new reality. Observe your needs and think of immediate ways to meet them.
Click here to return to the blog post page.